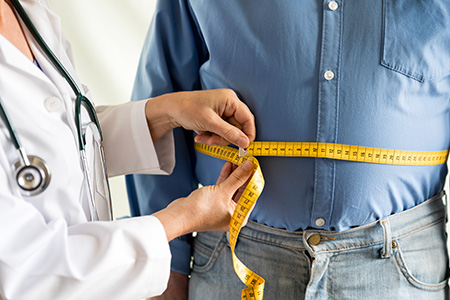 Our team here at Synergy Medical in Marysville, Ohio, offers a comprehensive package of stellar medical services that focus on your overall health and wellbeing.
To that end, we've developed a medical weight loss program that's dedicated to helping you achieve your goal of losing the pounds that interfere with your physical and emotional health.
Keep reading to find out how our plan works and the many benefits it offers.
What is medical weight loss?
Here at Synergy Medical, we've designed a weight loss plan that blends our medical skills and knowledge with your goals and circumstances to create an individualized program that's designed specifically for your needs.
Our patient-centered approach starts with a comprehensive health review. This helps your weight loss team define your dietary requirements and create a strategy that includes:
Nutritional guidance and education
Behavioral counseling and tips on how to defeat your cravings and stay motivated
Supplements as needed to aid in your loss and sustain your overall health
Rehabilitative exercise that protects your joint health and gets you moving again
Ongoing support for maintaining your weight loss once you reach your goal
Simply put, your Synergy Medical team has designed a weight management program that works because it's focused on you and your health rather than a one-size-fits-all diet.
How is a medical weight loss program different from other diets?
Let's face it; most of us who need to lose weight have tried multiple times in the past and failed. Or, possibly worse, we've succeeded and then gained all the weight back within weeks to months of reaching our goal. Why is that? It's because it isn't you, but your weight loss plan and support system that have failed.
At Synergy, our plan helps you reach your goal and maintain your loss by addressing all the factors that can affect weight, including:
Environment
Activity
Nutrition
Metabolism
Mindset
Your Synergy team helps you focus on the many powerful physical and emotional benefits of reaching and maintaining your ideal weight. We do this by taking an integrative approach to weight loss that provides regular coaching and the medical support necessary to reboot your metabolism and help you stay motivated throughout your journey.
Can medical weight loss really change my life?
The physical benefits of maintaining a healthy weight are numerous and well-documented. These include:
Decreased risk of developing heart disease, diabetes, cancer, and other debilitating conditions
Improved immune response to viral infections such as COVID-19
Increased control of already existing conditions such as diabetes and heart disease
Improved joint health and increased stamina and flexibility as you age
Less risk of muscular strain and injury at any age
Increased energy that helps you maintain an active lifestyle
The psychological benefits of reaching and maintaining your ideal weight are harder to calculate, but just as real as the physical rewards.
Imagine, for instance, the boost to your self-confidence and the enjoyment you'll experience as you shop for that new wardrobe, take a cruise to celebrate your success, or enjoy the sights from your favorite hiking trail that you once found too exhausting to endure.
A medically supervised weight loss program like the one we offer at Synergy can change your life by succeeding where generic diets fail. Schedule your evaluation today, and get started on the new you!