Healthy Habits Medical Weight Loss Program
Healthy Habits, our medical weight loss program at Synergy Medical, is designed to target and increase the likelihood that patients will lose weight and sustain weight loss long term. With accountability and one-on-one support from a medical provider and a medically supervised weight loss plan, you will have access to a toolkit of weight loss aids - including fat-burning injections and/or intravenous infusions, natural appetite suppressant medication, and other methods to evaluate and address the roots of your struggles with weight.
There are many issues that can make weight loss seem difficult or nearly impossible. Looking at these issues is part of our medical weight loss plan that increases your odds for long-term success and is another reason why provider-directed weight loss in a medical setting can make all the difference. Our weekly coaching sessions make us different from other weight loss programs because we are with you every step of the way to help encourage you and hold you accountable. We help you set attainable weight loss goals and stay motivated to achieve your goals through sustainable lifestyle changes.
If you are interested in exploring what medical weight loss can do for you, call our Synergy Medical team at (937) 400-2011, and allow us to introduce you to our Healthy Habits Medical weight loss program for some of the most effective wellness and healing options for medical weight loss available today.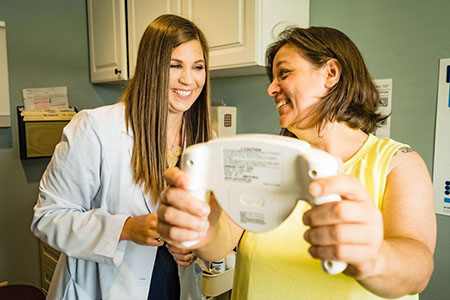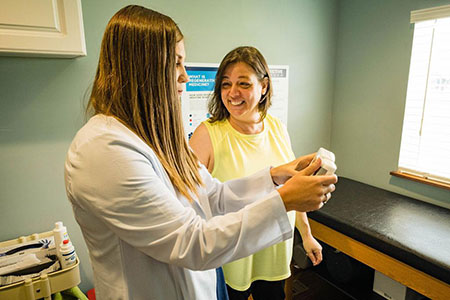 What is Medical weight loss?
Healthy Habits medical weight loss is a personalized medical weight loss program designed and monitored by a licensed medical provider utilizing testing and treatment to address obesity or weight gain. Medical weight loss may also include medications that aid weight loss. Having a plan that is personalized for your lifestyle, medical history, personal preferences and goals almost always helps your weight loss plan to be more successful in the long term. We cannot overstate the importance of accountability to a medical team devoted to caring for your health.
What Conditions Can Medical weight loss Help?
Our Healthy Habits Medical weight loss regimen is customized for each individual and will impact everyone differently. Everyone loses weight at their own pace and depending on the various medical conditions each person faces, experiences will vary.
Weight loss itself is one of the greatest benefits from a successful Medical weight loss regimen, as are increased energy levels, self-esteem and confidence. Medical weight loss can be a remarkably effective tool for overall wellness. It is often used to address specific conditions, including:
Metabolic syndrome
Cardiovascular conditions
Diabetes
High Cholesterol
High Triglycerides
High blood pressure
Chronic pain and inflammation
Arthritis
Menstrual issues
Nutritional deficiencies
Mental conditions like anxiety or depression
Chronic illness or infection
Cancer risk
Decreased energy
Joint issues and many others
Most patients are thrilled with the changes they see in their health and their lives.
How Medical Weight Loss Works
Because chronic conditions like obesity can be caused by various factors, there is no one-size-fits-all approach with medical weight loss. We will establish how to proceed with a plan that is right for you. You will also receive regular coaching, both during the weight loss phase and afterwards to help you keep the weight off. We care about your success and will encourage and assist you throughout the entire plan.
Your customized Healthy Habits Medical weight loss plan may include:
Developing a nutrition plan designed with your preferences and health issues in mind
Designing a regimen of healthy movement
Select vitamins and minerals, while removing some supplements that may not be appropriate
Targeted treatments and medications specifically for medical weight loss
Our Healthy Habits Weight Loss program incorporates the following and more:
AppTrim
AppTrim has been used by medical providers for over 15 years to address the amino acid and nutrient deficiencies associated with obesity. This is an appetite suppressant that is especially helpful with sugar cravings.
Lipo Shots
These intramuscular injections contain a special lipotropic fat-burning combination of antioxidants like methionine, inositol, choline, and B12, helping the body turn fat into energy. A mix of B vitamins and other ingredients helps to increase energy and metabolism, facilitate fat loss, reduce appetite, and boost the immune system.
Anti-Inflammatory Diet
This nutrition plan is used for the first four weeks to detox the body of unwanted inflammation that is responsible for bloating, GI upset, headaches, weight gain and inability to lose weight. As we reintroduce foods into your diet, we will determine the triggers that cause these issues for you and tailor a diet specifically for you.
We can use pharmaceutical grade supplementation to help assist you in maximizing your weight loss. Our Healthy Habits Medical weight loss program is not designed to be restrictive or difficult to follow. We focus on learning about your body and what it needs, developing healthy habits for a lifetime.
Bring a list of medications and symptoms. It may be helpful to keep a food diary for a few weeks prior to your initial consultation. Additionally, keeping a list of cravings and health conditions that may have either triggered or resulted from your weight gain is also helpful. Your provider will give you any additional instructions on how to prepare for your initial consultation.
Is Medical weight loss Safe?
Medical weight loss has an outstanding safety profile. Talk to your provider at your initial consultation if you're taking any medications that may be an issue or if you have any other concerns. There are some stipulations and precautions with Medical weight loss. For that reason, we will collect a health history and discuss medical weight loss options with you. Request Your Consultation Today!
If you're in the Marysville, OH area, and you want to experience the life-changing benefits of medical weight loss, our Healthy Habits team is here to help.
Call (937) 400-2011 today to learn what medical weight loss can do for you.
Testimonials
---
Our Location
Synergy Medical
16705 Square Drive
Marysville, OH 43040
Phone: (937) 400-2011
Medical weight loss clinic serving patients in Logan, Champaign, Madison, Delaware, Marion, Franklin Counties and the surrounding Columbus, OH communities.