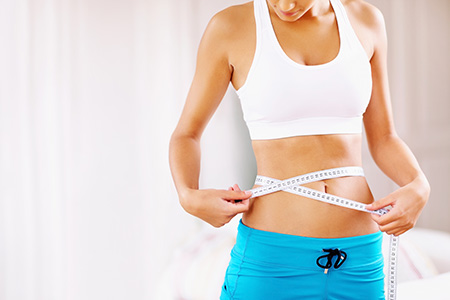 You'd probably find it hard to name someone who hasn't thought about dropping a few pounds, or many, at least once in their life. But what makes weight loss so hard? And if you do reach your goal, why is it often so difficult to maintain your new, healthier weight? A medical weight loss program can solve those riddles.
Our weight loss specialists at Synergy Medical in Marysville, Ohio understand how difficult it is to lose weight and keep it off. We're passionate about helping you achieve your dreams of gaining the fitness benefits and cosmetic appeal weight loss provides. That's why we've created a medically supervised program that keeps you healthy and energized as you lose.
But don't you have to be significantly overweight to consider such a program? No. Find out more about who can benefit from Synergy's medical weight loss plan and why.
Am I a good candidate for medical weight loss?
Medical weight loss programs are designed to provide medically sound support during your weight loss journey. At Synergy, we use our expertise to help individuals already experiencing the health effects of excess weight, which may include:
Diabetes
Heart disease
Elevated cholesterol
Joint damage due to the strain excess weight places on your hips, knees, back, etc.
Hypertension, which is the leading cause of stroke
Our medical weight loss program also acts as a preventive tool by helping you drop those excess pounds before you develop a serious medical condition.
And because we understand that losing 10-20 pounds is often as difficult as losing 100 pounds (or more), our program is designed to support virtually anyone who'd like a healthy approach to finally achieving their weight loss goal.
How is our medical weight loss program different from others?
At Synergy, our medical weight loss program focuses on your life before, during, and after weight loss. This approach provides the tools you need to understand why you overeat, how to break the pattern, and what you can do to maintain your new weight.
We do that by designing a weight loss plan that suits your needs and circumstances. Ours is not a "one size fits all" program. Instead, you can expect an individualized plan that:
Evaluates your current health care needs, i.e. management for diabetes, hypertension, etc.
Helps you lose weight quickly enough to stay motivated
Provides education about designing healthy food menus full of the flavors you enjoy
Teaches you how to shop for and cook tasty meals that meet your nutritional guidelines
Shows you how to adapt your food plan to cover restaurant fare, holiday celebrations, etc.
Uses medically sound supplements to enhance your weight loss and protect your health
Helps you design an exercise program you can live with and even enjoy
Builds healthy eating habits that continue long after you've reached your goal
Helps you manage food cravings
Your weight loss specialist/coach also meets with you weekly to monitor your progress and offer encouragement rather than judgment regarding your efforts.
What supplements do you use?
The supplements we recommend at Synergy are pharmaceutical-grade, drug-free formulas that are designed to enhance your weight loss efforts by helping balance your nutritional intake as you lose.
One we frequently recommend is Lipo Plus. Delivered via an injection, this supplement contains a high dose of essential nutrients, including B vitamins and amino acids, that work together to help break down fat, raise your metabolism, and boost your energy level.
For more information regarding our medical weight loss plan, schedule your visit at Synergy Medical today. We're here to help!