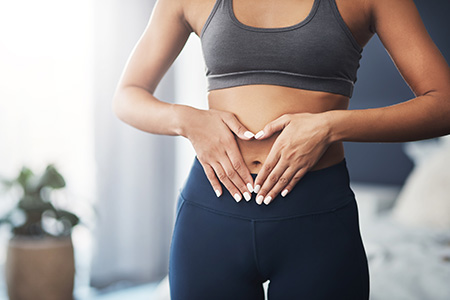 Reaching and maintaining your ideal weight offers real physical and emotional rewards that can literally change your life. Despite these highly positive incentives, however, millions of Americans struggle with weight loss every day.
Our mission here at Synergy Medical in Marysville, Ohio, is to provide comprehensive treatment for myriad chronically painful conditions such as arthritis, migraine headaches, sciatica, fibromyalgia, and other issues that can significantly impact your physical health and emotional wellbeing.
Because excess weight can contribute to these conditions, we also offer a medically supervised program that's designed to motivate, encourage, and support your efforts at accomplishing your weight loss goals. Our plans are carefully customized to fit your individual needs and may include tools like Lipo Plus injections to help ensure your success.
What are Lipo Plus injections?
Short for lipotropic, Lipo Plus injections are a mix of vitamins, minerals, amino acids, and other natural substances (lipotropes) that help regulate how your body metabolizes fat and protein.
Common ingredients in Lipo Plus injections include:
Vitamin B-12
L-carnitine
Vitamin B-6
Vitamin B complex
Combination of methionine, inositol, and choline
Phentermine
When medically supervised and combined with other weight loss strategies, Lipo Plus injections can support your body's ability to burn fat, one of the key components of weight loss, and may also reduce your liver's level of fat storage. Their nutritional value can also boost your overall energy levels as you lose.
Are Lipo Plus injections safe?
Our overarching priority for any care you receive at Synergy Medical emphasizes your wellbeing during and after treatment. Thus, we're careful to promote weight loss strategies that are both safe and effective.
To help us achieve that goal, our program is administered by a team that includes a supervising physician, a nurse practitioner, and other experts who specialize in medically managed weight loss. Before you begin, you can expect a thorough assessment that includes a physical exam, a careful evaluation of your current health, medications, etc., and a comprehensive review of other issues that may affect your efforts to lose weight.
Once we've completed your evaluation, our team creates a customized program that's designed to keep you motivated as you lose and protect/improve your health throughout the process.
What other strategies help with weight loss?
Unlike many weight loss clinics, we don't follow a one-size-fits-all plan here at Synergy Medical. Lipo Plus injections are only one of the many tools we employ to help you lose those excess pounds and, most importantly, maintain your weight loss.
Other supportive measures we offer include:
Weekly coaching sessions
Education regarding nutrition
Practical strategies for shopping, eating out, etc.
We'll also tweak your program as necessary to help you overcome those dreaded weight loss plateaus and help you find an exercise program you enjoy rather than despise.
For more information about Lipo Plus injections and our medical weight loss program in general, or any of the services we offer, schedule an evaluation at Synergy Medical today.