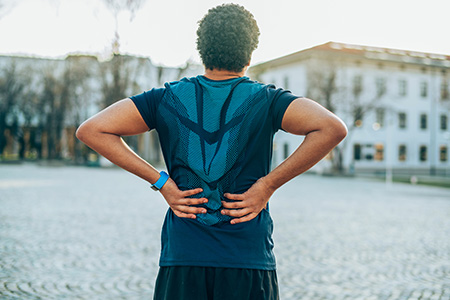 About 80% of Americans should expect to experience at least one episode of back pain in their lives according to numerous studies available through the US National Library of Medicine. Unfortunately, for many individuals, back pain becomes a frequent or chronic issue that can have debilitating effects on life.
The multispecialty team at Synergy Medical, LLC offers outstanding, comprehensive, and personalized care for residents in and around Marysville, Ohio. These talented specialists break down the facts about lower back pain and how chiropractic adjustments can help.
Understanding the causes of low back pain
Your spine is a complex structure of bones, joints, ligaments, nerves, and other tissue structures that are intricately connected and rely on proper alignment to carry you through your day. Even mild abnormalities can irritate nerves, strain muscles, and cause pain.
Weak abdominal muscles, for instance, can cause an unnatural curve in your lower spine that stresses tendons and ligaments in your lower (lumbar) back. Narrowing of the spinal canal (stenosis) can compress and irritate the large sciatic nerves that run down the backs of your legs, leading to sciatica.
Other causes of spinal misalignment and subsequent low back pain include:
Structural issues such as degenerative disc disease
Joint dysfunction
Arthritis
Chronically poor posture when sitting, standing, or lying down
Compression fracture related to osteoporosis
Improper lifting techniques
Injury sustained during a fall or other trauma
The team at Synergy Medical takes a holistic approach to your back pain, which may include chiropractic care to help restore proper alignment to your spine.
What chiropractic therapies are used to treat low back pain?
The treatment we provide for low back pain at Synergy Medical starts with a comprehensive evaluation that's designed to identify the underlying cause of your symptoms. Your chiropractic specialist then creates an individualized treatment plan that's designed to relieve your symptoms and prevent future episodes of low back pain.
Depending on your case, your plan may include one or more of the following newer chiropractic systems or techniques:
BackSystem3
Cox flexion distraction
Diversified adjusting
Thompson adjusting
Your Synergy Medical provider discusses your evaluation results, recommended treatment course, and expected outcomes in detail before scheduling further care.
What other treatment options are available for chronic low back pain?
Our Synergy Medical team takes an integrative approach to treating your lower back pain, which may include gentle chiropractic adjustments as well as:
Massage therapy
Guided physical therapy
Custom tailored exercise and stretching routines
Postural correction and training
Ultrasound therapy to reduce soft tissue inflammation
Nutritional guidance and supplementation
Anti-inflammatory injections
Note that we also offer highly effective rehabilitative services for individuals recovering from sports, auto, and work-related injuries.
For outstanding care that focuses on your symptoms as well as the underlying cause of your lower back discomfort, schedule a visit at Synergy Medical today. Request an appointment online, or call the office. We are here to help!