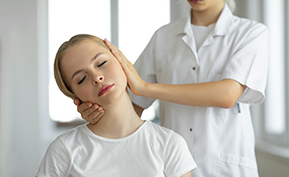 Synergy Medical, LLC in Marysville, Ohio welcomes patients who suffer from the effects of work and sports-related injuries and offers cutting-edge corrective and rehabilitative treatment. Drs. Cooper can help you with all types of injuries at any stage in your recovery so that you can avoid re-injury and develop long-term health goals. If you have an injury, book a consultation at Synergy Medical, LLC to find out how you might benefit from chiropractic care.
What types of injuries can be treated with chiropractic rehabilitative care?
Whether you've injured your Achilles tendon while playing tennis, suffer from carpal tunnel syndrome from your desk job, or hurt yourself through other activities or accidents, your injury can likely be treated with chiropractic care. At Synergy Medical, Dr. Patrick is board-certified in Chiropractic Extremity Practitioner (CCEP) and focuses on injuries of the:
It's also possible that extremity injuries could cause other pains in your body. For example, sometimes lower back pain is caused by injuries to the arches in your feet. Book an appointment with Dr. Patrick today if you have an injury that needs rehabilitative care.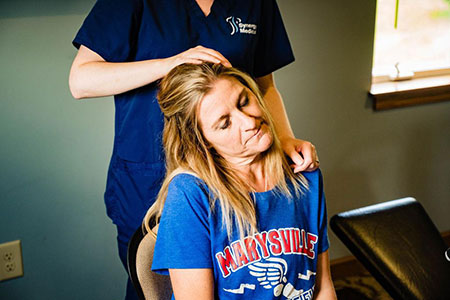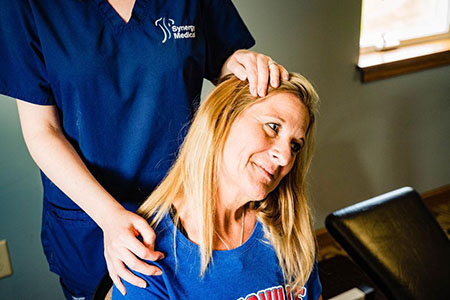 What are some chiropractic rehabilitation treatments?
Extremity adjusting, or adjustments to the shoulders, wrists, elbows, knees, ankles, or feet, is one type of treatment offered at Synergy Medical.
How long will it take for me to recover from an injury?
While it depends on the injury, most patients will begin to feel relief within just a few adjustments. Patients should keep in mind that it does take time for muscles and other soft tissues to heal properly.
Drs. Cooper will keep you fully informed of your progress through frequent re-evaluations. You'll notice your improvement through better overall function, decreased pain and stiffness, increased range of motion, increased endurance, and improved sleep. Book a consultation at Synergy Medical LLC to learn more about the rehabilitative treatments available.
Request Your Appointment Today!
To request your appointment, please call (937) 400-2011 or contact us online today!
---
Our Location
Synergy Medical
16705 Square Drive
Marysville, OH 43040
Phone: (937) 400-2011
Chiropractic rehabilitation center serving patients in Logan, Champaign, Madison, Delaware, Marion, Franklin Counties and the surrounding OH communities.