Regenerative Cell Therapy (RCT)
We use naturally occurring allographs containing growth factors, cytokines, hyaluronic acid and mesenchymal stem cells. These powerful growth factors facilitate new cellular growth in the tissue in which they are injected. This not only reduces the damaging effects of chronic pain and inflammation, but increases the cartilage in the joint, thereby enabling smooth, comfortable joint movement.
Our Synergy Medical Team are Regenerative Medicine specialists and are well versed and equipped to offer the cutting-edge therapy known as Regenerative Cell Therapy. We utilize on-site x-ray and diagnostic ultrasound, along with a thorough physical and orthopedic exam to determine if you are a good candidate for Regenerative Cell Therapy (RCT).
Many patients who have been told they have severe arthritis and need a knee or hip surgery (replacement) or even shoulder elbow or wrist surgery, are getting great relief and even getting better results than they expected with RCT. Call us today and find out if you are a candidate for RCT.
Which Joints are treatable with Regenerative Medicine?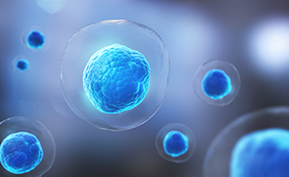 Knee
Shoulder
Hip
Elbow
Wrist
Ankle
Foot
How Long Before I Can expect Relief to Occur?
Since we are kickstarting your body into building new tissue, it does take some time for the new cellular regeneration to take place. Some patients report dramatic improvement in just a couple weeks, while for others it may take up to 90 days or more. Each individual case is unique so timing depends on your age, the severity of your condition, and many other lifestyle factors.
Will I need more than one treatment?
It is possible, however unlikely. Once again, it depends on your age and the severity of the injury, as well as other lifestyle factors. If you don't experience significant pain reduction in the first four months, your doctor may suggest performing one more injection to the joint to boost further tissue regeneration. You will know what to expect after your consultation and evaluation.
Are the Regenerative Cell Injections painful?
Since you are getting an injection, you may feel some brief stinging. Most patients describe a temporary pinching and then burning sensation. Although it doesn't last long, if you are sensitive to pain, our providers can apply a topical anesthetic to minimize the pain.
Testimonials
"I would highly recommend trying stem cell therapy. I have had great success!! I was unable to attend my exercise classes or complete my daily walks. The knee pain was unbearable. I had to do something since it was impeding on my health and my daily life. I was willing to try stem cell therapy after much research. Knee replacement was not an option since I watched my father suffer through three failed knee replacements. Stem cell therapy was the answer!! Stem cell therapy has allowed me to return to my three exercise classes each week and daily 5 mile walks. Without knee pain, I am able to do all the things I love and love trying new adventures!!"
Christy F.
"I had the stem cell injection in my knee. Prior to having the stem cell injection done I had a hard time with stairs and squatting was almost impossible. Now, stairs getting up doesn't bother me near as bad. I can feel a big difference. A lot more strength in it."
Dean M.
"Before I came in my knee hurt very bad. I could barely get up and down. After the stem cell injection in my knees, I was able to go to hiking in Australia. We walked everywhere! I could get up and down and enjoy my vacation. I can also stand longer too. I am 3 months out and excited to see how the next 3 months will go."
Mike B.
"I had the procedure done and after 6 months my knee is great. I have had much less fatigue and pain this season umpiring High School softball. Highly recommend it."
Bruce K.
"She injected my knee and I had healing begin almost immediately. Within 24 hours my pain and Bakers cyst was gone and I continued to improve daily. My knee is working now working normal again. I can crawl, jump and can't wait to start running. This is all due to the exciting procedure of stem cell therapy provided by Synergy Medical."
Teresa S.
"I work as a mechanic and my hands were getting to the point where I couldn't fully close my fingers to grasp tools and pick up parts. I got the shot 2 weeks ago in both my hands and the pain has subsided quite a bit and I've gained a lot more movement. I'm able to actually close my fingers into my palms and grip things. Very pleased with the outcome of the shots."
Terry W.
Request Your Appointment Today!
To request your appointment, please call (937) 400-2011 or contact us online today!
---
Our Location
Synergy Medical
16705 Square Drive
Marysville, OH 43040
Phone: (937) 400-2011
Regenerative medicine clinic serving patients in Logan, Champaign, Madison, Delaware, Marion, Franklin Counties and the surrounding OH communities.